Lecture
Cooking practice with international students
As a part of study program in our department, a special event – cooking with international students – was held.
In this program, various attempts are carried out to deepen understanding of agriculture and food while cultivating a sense of global perspective. This time, students conducted a questionnaire of international students to find out what they wanted to eat and what they could not eat for religious reasons, and based on the results, students prepared recipes in English for the event.
Even though it was difficult for Japanese students to explain for recipes, they tried to communicate with each other using gestures.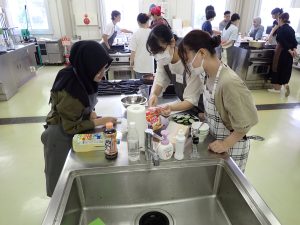 It is hard to explain the ingredients.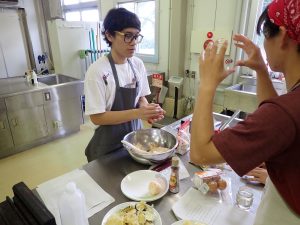 He tries to explain how to make rice ball, Onigiri.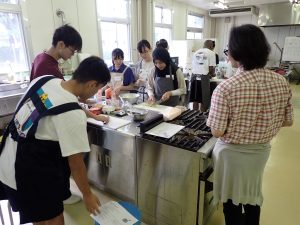 To make Okonomiyaki, international students are also asked to prepare ingredients.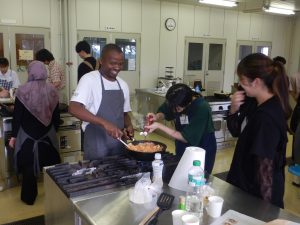 The international students also enjoyed.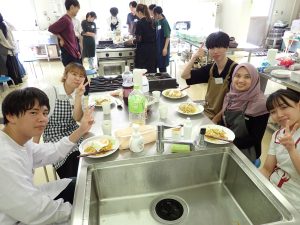 First, they thought to make Yakisoba with special source, but it was not allowed for religious use, so they changed it to salt flavor.