Curriculum
1st year
Acquire a wide variety of fields of study and acquire a broad range of backgrounds.
Common Undergraduate Courses

◯Biology I & II
◯Chemistry I & II

◯Basic Analytical Chemistry
◯Statistics, etc.

Basic Subjects for Departmental Specialization

◯Physics Fundamentals
◯Laboratory Chemistry
◯Laboratory Biology

◯International Agricultural Practices and Training(1st~2nd year)
◯Field Sciences
◯Practical Field Sciences Ⅰ, etc.
2nd year
Through a full range of specialized courses, students are exposed to the system of study and learn its essence.
Specialty Basic Subjects
Agricultural Production and Development Systems
◯Horticulture Fundamentals
◯Plant Resource Science, etc.
Food Analysis and Development
◯Food Science Fundamentals
◯Food Analysis I, etc.
Agriculture and Food Management
◯Agricultural and Farm Management Ⅰ
◯Food and Product Development, etc.
Field Science Practicum II, Basic Regional Resource Science Experiment
3rd year
Pursue your specialty in depth and experience uncharted territory in the laboratory to which you are assigned.
Core Subjects of Departmental Specialization
Agricultural Production and Development Systems

◯Agricultural Environment Control Sciences
◯Integrated Pest Management Science

◯Next Generation Agriculture
◯Laboratory Bioresources Science, etc.

Food Analysis and Development

◯Food Chemistry
◯Functional Food Engineering

◯Food Recycle Processes
◯Laboratory Food Science, etc.

Agriculture and Food Management

◯International Food Production
◯Sixth Industry Act and Policy

◯Strategic Agribusiness
◯Practical Training with Regional Brands, etc.
4th year
Engage in scientific research and community issues in order to prepare a culminating graduation thesis.
Graduation Thesis / Regional Problem Solving
(Two years from the third to the fourth year)
General Education Courses
Academic Skills and Literacy, Interdisciplinary Courses, Logical Thinking and Expression, Local Community Problem Solving, Career Development, Diversity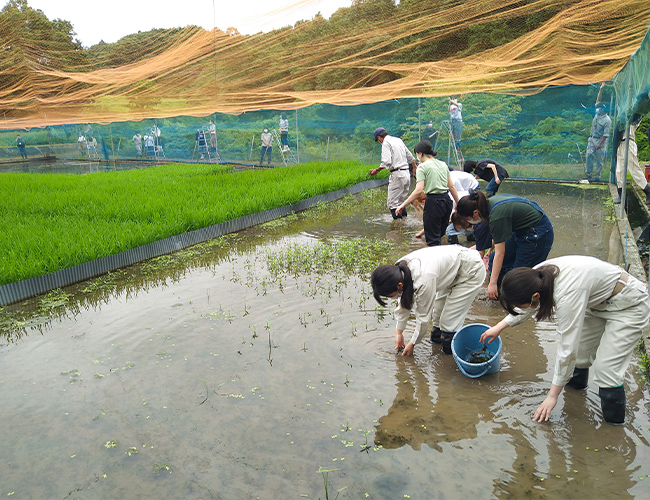 Practical Field Sciences Ⅰ
Utilizing the various facilities of the affiliated Field Science Education and Research Center, students will acquire hands-on experience in basic cultivation techniques for vegetables and rice paddies, pest management, and smart farming techniques. Students can learn specialized knowledge and techniques such as processing methods for local and traditional foods and simple analysis of soil and plant matter.
In addition, students will visit mountainous areas, livestock-related facilities, and projects related to sixth industrialization to understand contemporary initiatives and issues.
This is a core course in the field of field science education and serves as an introduction to the field.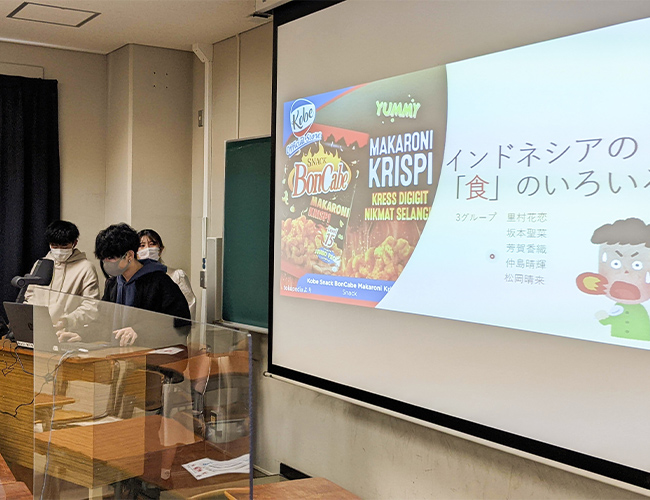 International Agricultural Practices and Training
Participants learn sustainable agricultural production technology and management in the region where they are dispatched for training, as well as agricultural production and food processing technology from a global perspective. In addition, in order to nurture human resources who can utilize the acquired skills and abilities in the world and be active in the world as experts, we conduct "International Cross-Cultural Agricultural Experience Training" for about one week in the Asian region.
Through this training, students develop an international perspective by understanding agriculture, food processing, society, and other cultures that differ from Japan. Training abroad is an initiative that provides students with a great stimulus and a valuable opportunity to develop a new sense of purpose.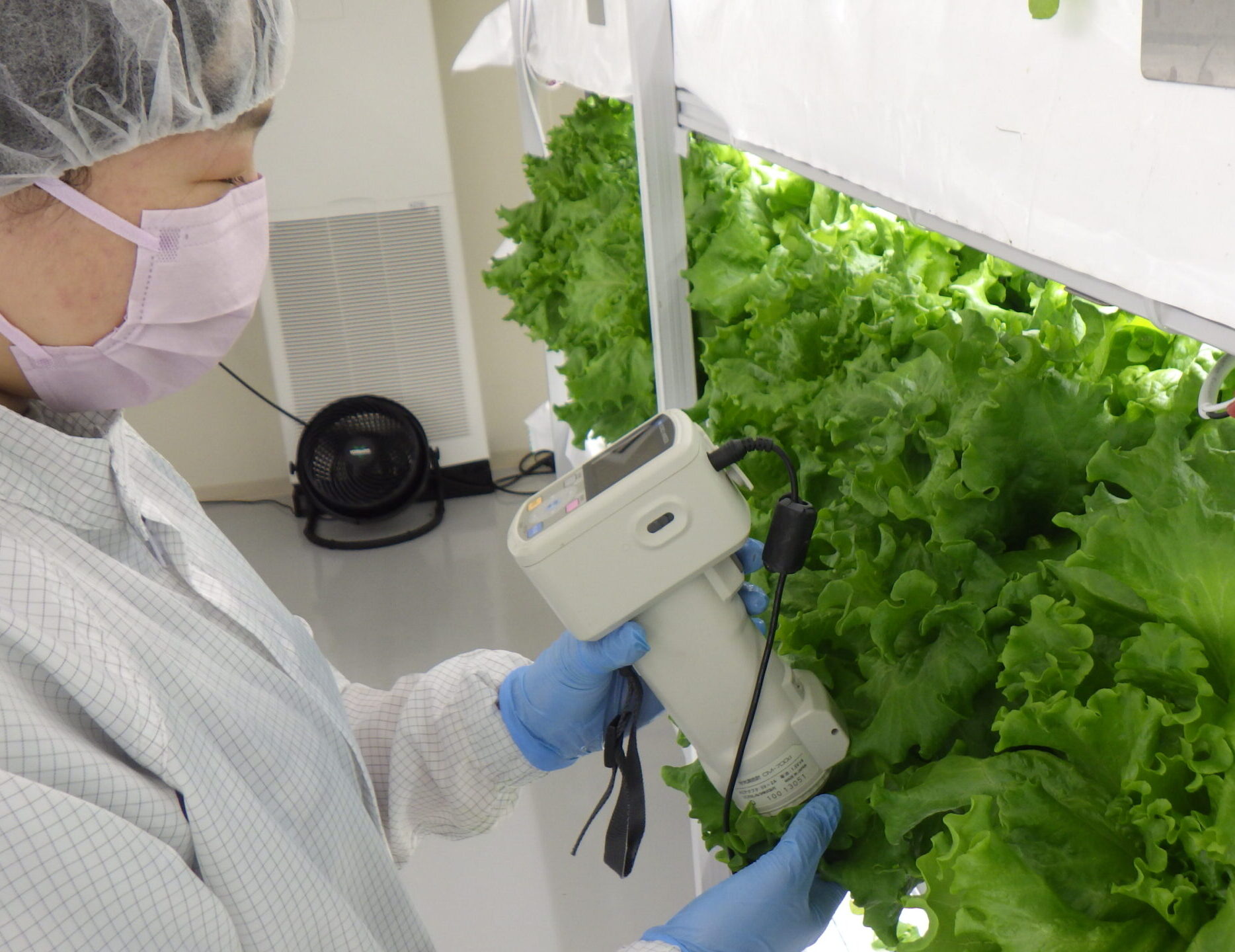 Next Generation Agriculture
Ever-evolving technology is having a widespread impact on agriculture. The Next Generation Agricultural Science aims to develop human resources who are broadly exposed to new technologies that can be used in agriculture and management that is in line with the times, and who can communicate basic configurations and systems on their own. We will discuss agricultural systems and cultivation methods that are actually in practical use, how to face them, and issues that need to be resolved.
Furthermore, students will conduct experiments planned by themselves at the plant factory on the Shobara Campus and learn data analysis.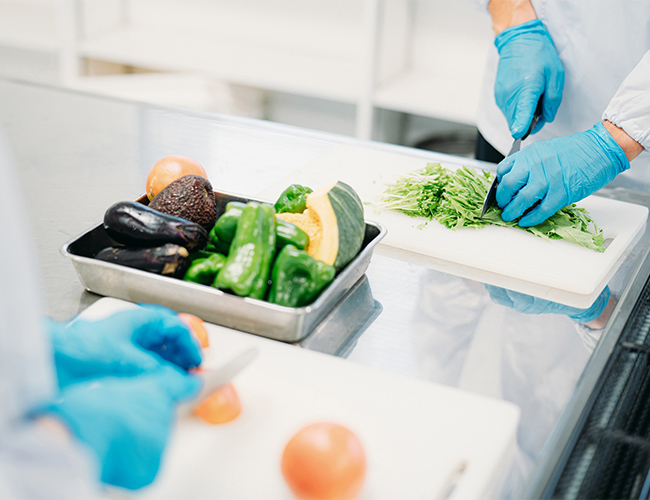 Food Chemistry
The objective of this course is to develop proper knowledge and ethics regarding food and to acquire the basic knowledge necessary for human beings to lead healthy and wholesome lives.
In this lecture, various changes in foods will be explained from a chemical perspective.
In the second half of the course, students will select a topic of interest from a variety of topics surrounding food, conduct research, and give a presentation.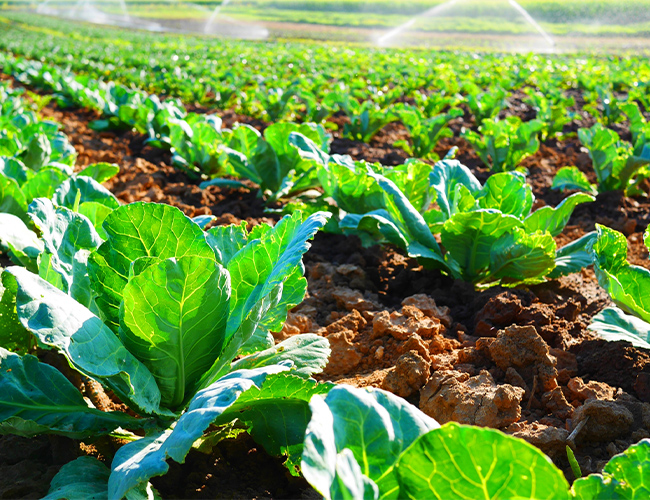 Strategic Agribusiness
Agricultural management has shifted dramatically over time. Family farming is shifting to employment-based management, and from small-scale to large-scale management. Diversification of agriculture, including 6th industrialization, is also progressing.
In this course, students will learn and discuss management strategy formulation and analysis tools, as well as analysis and improvement activities required for implementation. We will consider how management strategies should be formulated and implemented based on the evolution of digital technology, and discuss the possibilities of management strategy methods in agricultural management.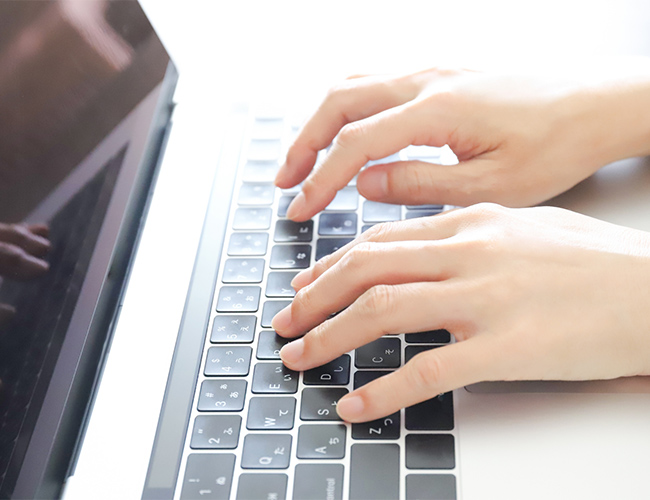 Graduation Thesis / Regional Problem Solving
From the third year, students are assigned to their respective laboratories, where they spend two years examining the issues they have studied so far in an appropriate manner and compiling their findings into a thesis.
【Examples of Themes】
An analysis of factors contributing to the emergence of the Tapioca Drink boom in Japan. (Park Laboratory)
Characterization of lignin accumulation in cultured bamboo cell lines by cell manipulation and chemical analysis. (Ogita Laboratory)
Induction of phospholipids by conjugated linoleic acid and its inhibitory effect on fat accumulation. (Yamamoto Laboratory)